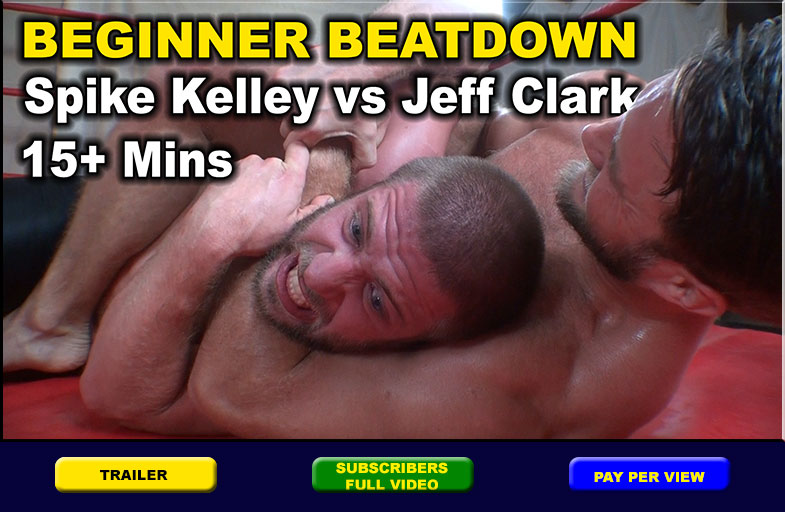 ---
Spike is ready for action against the big man.
Jeff violently chokes the life out of Spike.
A vicious pec claw has Spike suffering.
Spike is in agony as Jeff applies a camel.
Jeff lines up a shot.
Spike slumps in the ropes.
Jeff delivers a stomp to the groin.
Spike covers up after Jeff's low heel strike.
Jeff applies a tight scizzor sleeper to Spike.
Jeff looks down at a defeated Spike Kelley.