BONUS PHOTO SET OF JOSH DEVLIN TRYING TO SURVIVE A BRUTAL FIGHT AGAINST CALBRESE!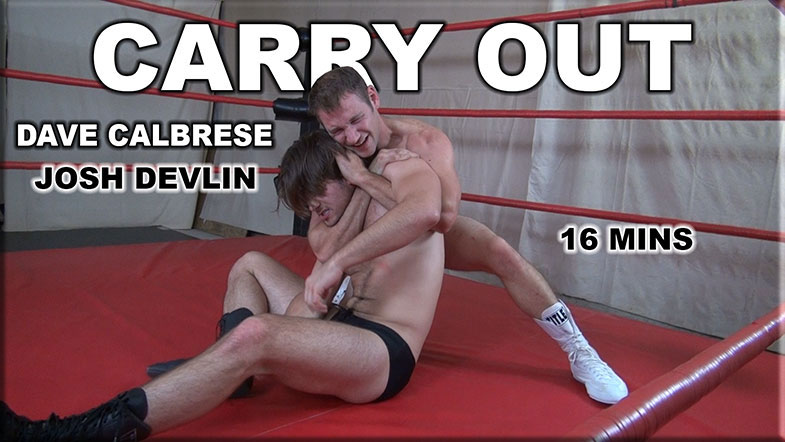 Scroll down to see the photos from the battle between HOT Josh Devlin and Tricky Dave Calbrese.
Picture order may vary from how the action occured during the actual fight.
---
Josh looking hotter than ever as he walks to the ring.
---
Devlin and Calbrese talk smack prior to the start of their fight.
---
The first part of their fight, Josh gets the upper hand and is battering Calbrese.
---
Devlin delivers a knee to Calbrese's balls.
---
Calbrese's face turns red in a tight, side headlock perfectly executed by Devlin.
---
Calbrese manages to turn the tables on Devlin and gain control.
---
Dave delivers a brutal elbow drop to Josh's groin drastically altering the fight's direction.
---
Josh screams in pain as Dave slams him spine first across his knee.
---
Calbrese tortures Devlin in an inverted choke.
---
Devlin's hairy abs take a pounding in the corner.
---
Calbrese further weakens Josh in a rack.
---
The beating is so intense, Josh is unable to prevent Calbrese from setting up a heart punch.
---
Calbrese steps on the chest of an unconscious Josh Devlin.
---
Calbrese, in all his cockiness, points at the camera after his destrution of Devlin.
---
Dave throws Josh over his shoulder and carries his limp body back to the lockeroom.
---
See all the action, above, using the links, below!
---